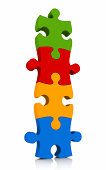 In this area you will find sample communications, excerpts from workshops and online tools that you can use or edit to become part of your integrated student experience.
Early Communication
We believe that the student eperience begins as soon as someone has accepted the offer of a place to study at college or university. Indeed, the very early experience and communications can set the tone for the type of relationship any institution will have with its students. Since the mid 1970s, authors like Vincent Tinto have argued that a sense of belonging is critical to student persistence. There are many more recent examples in the literature to support this principle. Here is a template for a First Letter that can be used or edited to make contact with a new student. Demonstrating the  philosphy of the 'Triple C Model', the intention of this letter is to provide a personal introduction to someone who can become a first point of contact for a student. Note the language used in the letter and the inclusion of the photograph. This is an example of the first C (Care) in the model.
Risk Assessment
It is important to assess any a priori risk of student drop out as early as possible in the student experience. Early intervention can then take place with the intention of reduction.  Many factors can contribute to the accumulation of potential risk. Here is the template for a  First Survey  that can be used or modified for use in determining the student drop out risk. The questions are based on factors that were known from earlier studies to contribute to student drop out. Such factors are very dependent on the nature of the student population.