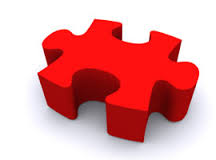 It is important to continue beyond the vital early weeks of induction to support students to become efficient and effective learners. Once the first weeks of the student experience have been completed, students can be further  enouraged   to develop their essential study skills.
Students have already demonstrated that they can learn successfully in order to meet the entry requirements but their method or habit of learning may not be robust enough to cope with a higher level of study or new expectations of greater learner independence. The resource, Time Diary , asks students to reflect on how they spend their time each week.
As the weeks of the student experience go by and the first assessments and exams come closer, it is useful to provide students with some resources to scaffold their studying. The template, Study Timetable  can be provided to students along with another handout aimed at helping students to apply a proper review strategy to their revision, Effective Study Plan.
Workshop Three
The end of one trimester or term and the beginning of another provides an opportunity to encourage students to reflect on and learn from their learning experience.  A mini induction can be very useful and the following workshop is based on a philosophy of "Your Best Trimester Yet", Trimester Reflection.