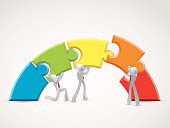 Welcome to the Triple C Model community website
The Triple C model has the aim of helping to achieve optimum student retention, progression and completion whilst maintaining academic standards.  In addition, it can be used to improve levels of student satisfaction with the learning experience.  The major focus is on Higher Education but many of the methods and techniques employed are equally applicable to any level of study.   This model has been designed, implemented and evaluated over a number of years and used successfully in educational institutions in various countries. The general approach is strongly directed at discovering, implementing and testing practical methods that are effective in real life learning environments.  The model is primarily concerned with the learning experience of adult students and it is  based on the integration of three underlying principles:
Care;   Control;    Consistency.
Please make contact with us if you have an interest in communicating or collaborating with the Triple C Model community.